Types of Treatment
Metal Braces: There's always a silver lining!
The most common type of braces are the traditional silver, or metal braces. But, these aren't the braces you may have heard questionable stories about! With today's advanced, space-aged technology, these sleek and stylish brackets are comfortable, and move your teeth more efficiently than ever before. Developed with surgical grade stainless steel these braces straighten your teeth using metal brackets and wires that are less noticeable. Many of our patients choose to add their favorite team colors to their braces, or celebrate special events by showcasing unique color combinations. Colors are simple elastics added to the braces, and may be changed at each appointment.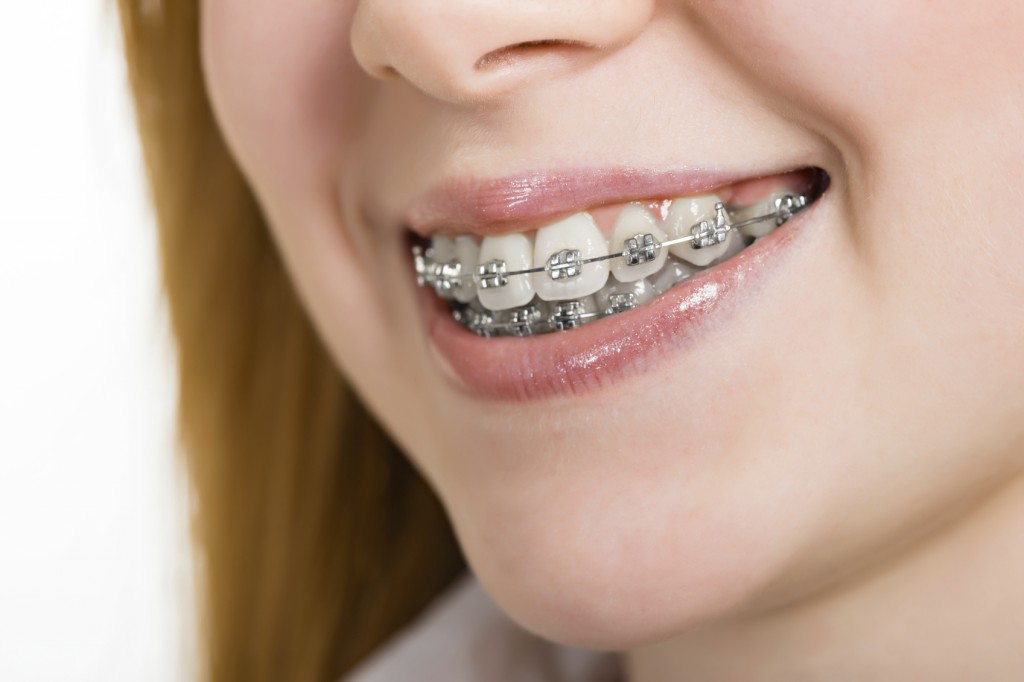 The Clear Choice: Ceramic!
Some patients prefer a more esthetic option. For patients who want orthodontic correction, but do not want the look of metal braces on their teeth, we offer clear or tooth-color braces are made of ceramic or porcelain materials. These braces aren't as visible, and are a great option for our adult patients. If you choose our esthetic braces, our team will be happy to answer all of your questions, and cover all aspects of the difference in care.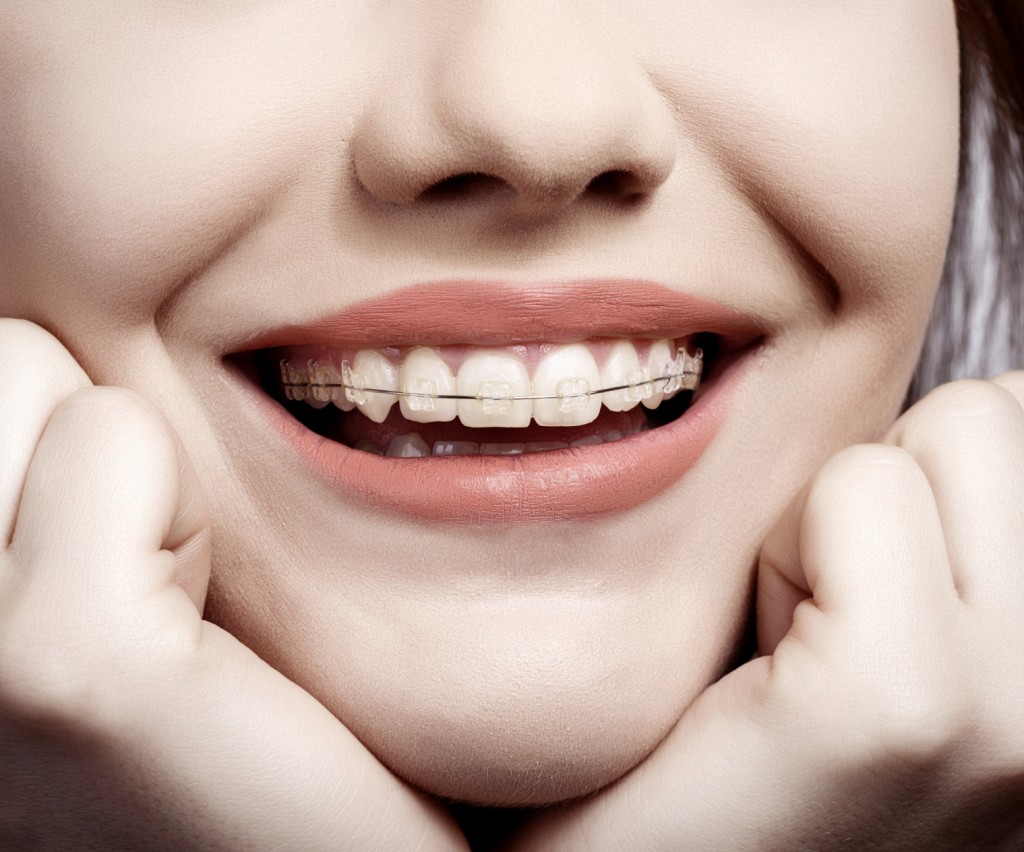 ---
Removable Appliances
Invisalign®
If you are unsure whether or not braces are for you, ask us whether or not you may be a candidate for aligner treatment! Clear aligners are removable trays that straighten your teeth just like braces. The big difference is that they are invisible! Because they are removable, there are fewer dietary restrictions than with braces. Excellent oral hygiene is much easier to maintain, as well! There are no metal braces inside your mouth, so there are often no lip or cheek issues after beginning aligner therapy. This is one of our most popular options for teens and adults!
Schedule your complimentary evaluation with Dr. Fernandez today! We will discuss which option is best for you!
How Does it Work?
A fully customized series of aligners is made for each Patient using modern 3-D imaging technology. These aligners are switched out every two weeks. You will notice your teeth will shift gradually and comfortably, leaving you with the straight smile you desire.
Why Choose Invisalign®?
Clear – They are virtually invisible and do not show up in

photos

Removable – You can eat what you want, when you want
Maximum Comfort – Aligners are plastic, with smooth, rounded edges
Efficient – Office visits are easy, quick, and painless, with fewer appointments required throughout treatment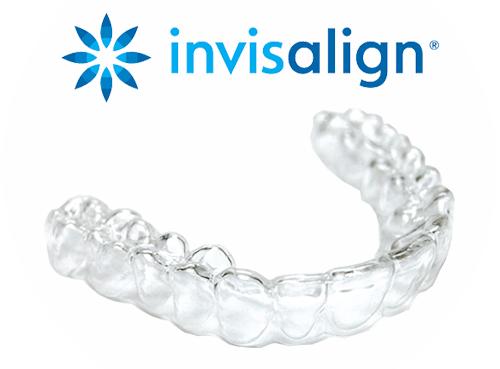 Invisalign® Teen
Teens may be worried about metal braces in their Prom photos or sustaining injuries or damage to braces while playing sports. Invisalign® Teen clear aligners are a great solution cosmetically as they are virtually invisible. The aligners are also removable, allowing the Patient to eat what they want without the concern of breaking a bracket or losing a rubber band. These aligners are also very comfortable and durable and they will not interfere with any of your extracurricular activities. Whether you're an athlete, in the school band or the lead in the school's play, you will never worry about your braces. Invisalign® Teen will let you continue participating in all of your favorite activities without worrying about your teeth!
What sets them apart from Invisalign®?
Invisalign® Teen have a special wear indicator allowing Dr. Fernandez to monitor treatment progress and track wear time for efficient and effective results.