Types of Treatment
Metal Braces
The most common type of braces are the traditional silver, or metal braces. But, these aren't the braces you may have heard questionable stories about! With today's advanced, space-aged technology, these sleek and stylish brackets are comfortable, and move your teeth more efficiently than ever before. Developed with surgical grade stainless steel these braces straighten your teeth using metal brackets and wires that are less noticeable. Many of our patients choose to add their favorite team colors to their braces, or celebrate special events by showcasing unique color combinations. Colors are simple elastics added to the braces, and may be changed at each appointment.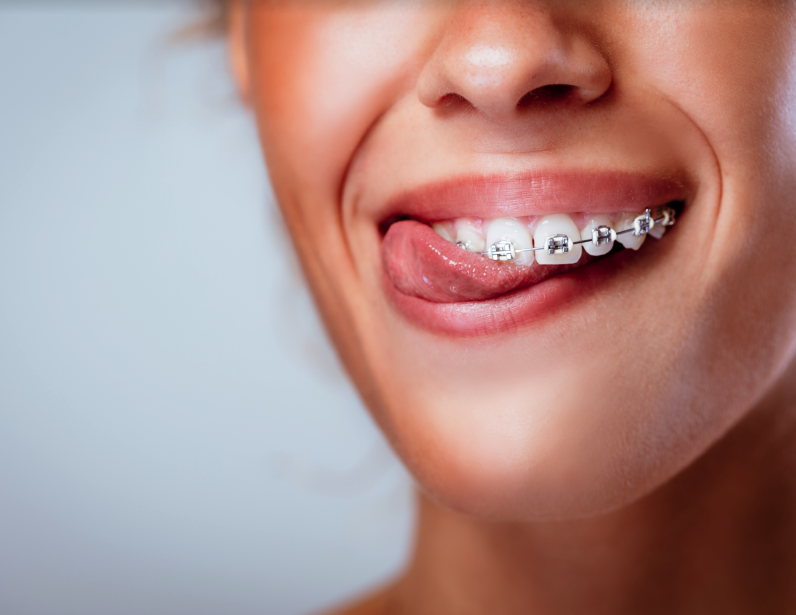 Ceramic Braces
Some patients prefer a more esthetic option. For patients who want orthodontic correction, but do not want the look of metal braces on their teeth, we offer clear or tooth-color braces are made of ceramic or porcelain materials. These braces aren't as visible, and are a great option for our adult patients. If you choose our esthetic braces, our team will be happy to answer all of your questions, and cover all aspects of the difference in care.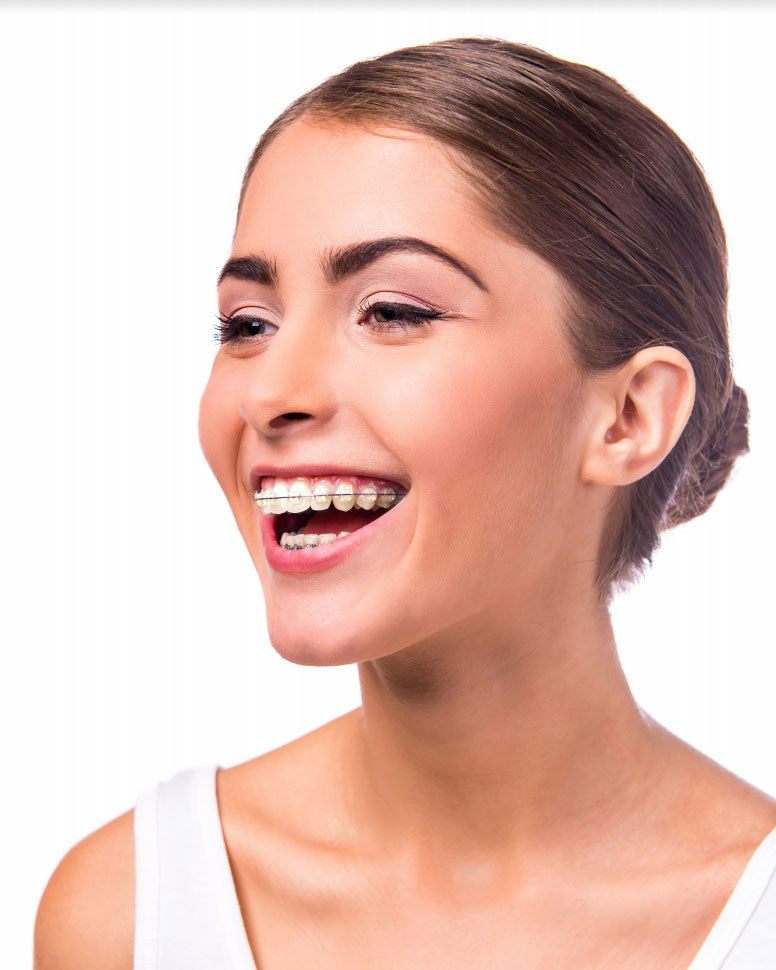 ---
Removable Appliances
Invisalign®
If you are unsure whether or not braces are for you, ask us whether or not you may be a candidate for clear aligner therapy. Clear aligners, such as Invisalign, are removable trays that straighten your teeth just like braces. The big difference is that they are less visible. Because they are removable, there are fewer dietary restrictions than with braces. Excellent oral hygiene is much easier to maintain, as well. This continues to be one of our most popular options for patients of all ages.
Schedule your complimentary evaluation with Dr. Fernandez today. We will discuss which option is best for you!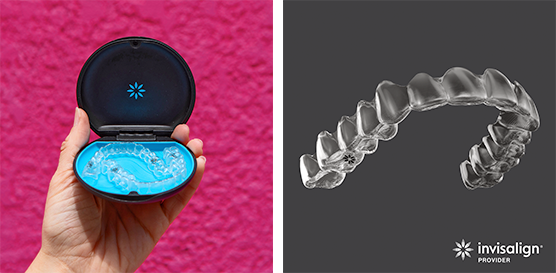 How Does it Work?
A fully customized series of aligners is made for each patient with a digital scanner using modern 3-D imaging technology. These aligners are switched out every week or two depending on your particular case. Similar to our braces patients, your appointments are typically every eight to ten weeks. You will notice your teeth will shift gradually and comfortably, leaving you with the straight smile you desire.
Why Choose Invisalign®?
Clear – They are virtually invisible and do not show up in
photos
Removable – You can eat what you want, when you want
Maximum Comfort – Aligners are plastic, with smooth, rounded edges
Efficient – Office visits are easy, quick, and painless, with fewer appointments required throughout treatment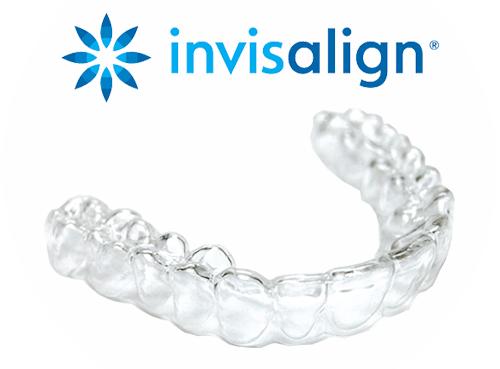 Invisalign® Teen
Teens may be worried about metal braces in their Prom photos or sustaining injuries or damage to braces while playing sports. Invisalign® Teen clear aligners are a great solution cosmetically as they are virtually invisible. The aligners are also removable, allowing the Patient to eat what they want without the concern of breaking a bracket or losing a rubber band. These aligners are also very comfortable and durable and they will not interfere with any of your extracurricular activities. Whether you're an athlete, in the school band or the lead in the school's play, you will never worry about your braces. Invisalign® Teen will let you continue participating in all of your favorite activities without worrying about your teeth!
What sets them apart from Invisalign®?
Invisalign® Teen have a special wear indicator allowing Dr. Fernandez to monitor treatment progress and track wear time for efficient and effective results.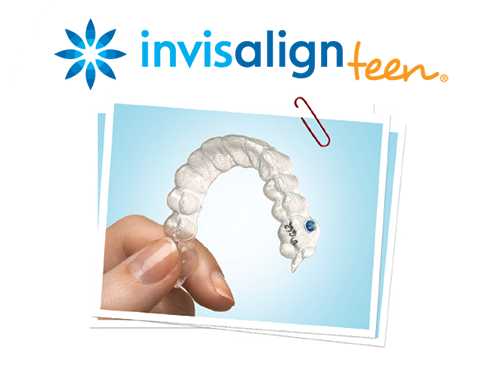 Invisalign: First
Invisalign First is specifically designed for little smiles as early as age 7. This is a good alternative for children that will benefit from Phase I orthodontic treatment, a time when their mouths are transitioning between baby and adult teeth. Similar to braces, Invisalign First can address crowding, spacing and narrow dental arches. Children typically tolerate treatment well and they often perceive it to be more comfortable.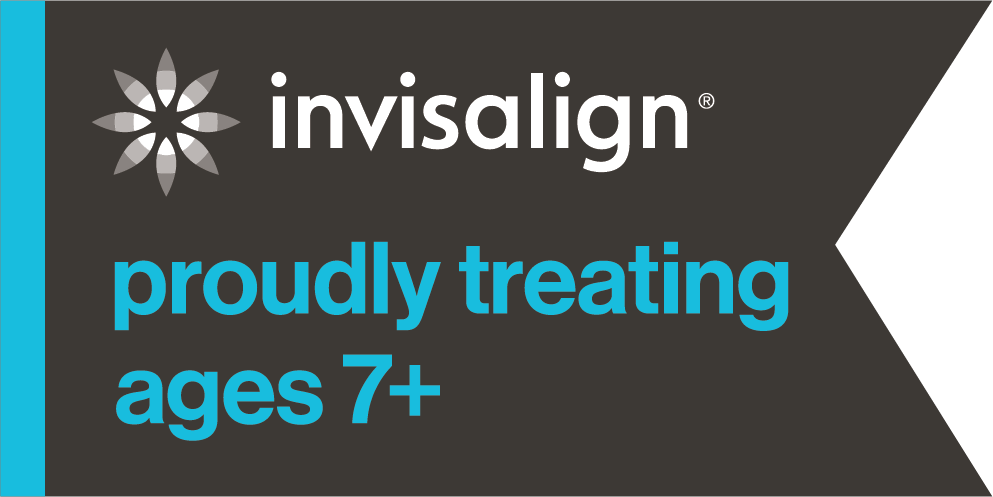 Palatal Expanders
Between the ages of 7-16, children can experience a large amount of growth both physically and dentally. Treating growing patients can be easier for dental and skeletal (jaw) problems caught early. Palatal expanders are specialized appliances that help to widen the upper jaw, create additional space to facilitate eruption of permanent teeth, and correct crossbites. Severe crossbites that have gone untreated past the age of 16 may require jaw surgery to attain full correction. So while a palatal expander may seem daunting at first glance, its ability to help prevent the need for more drastic treatment such as jaw surgery makes it a very common treatment modality.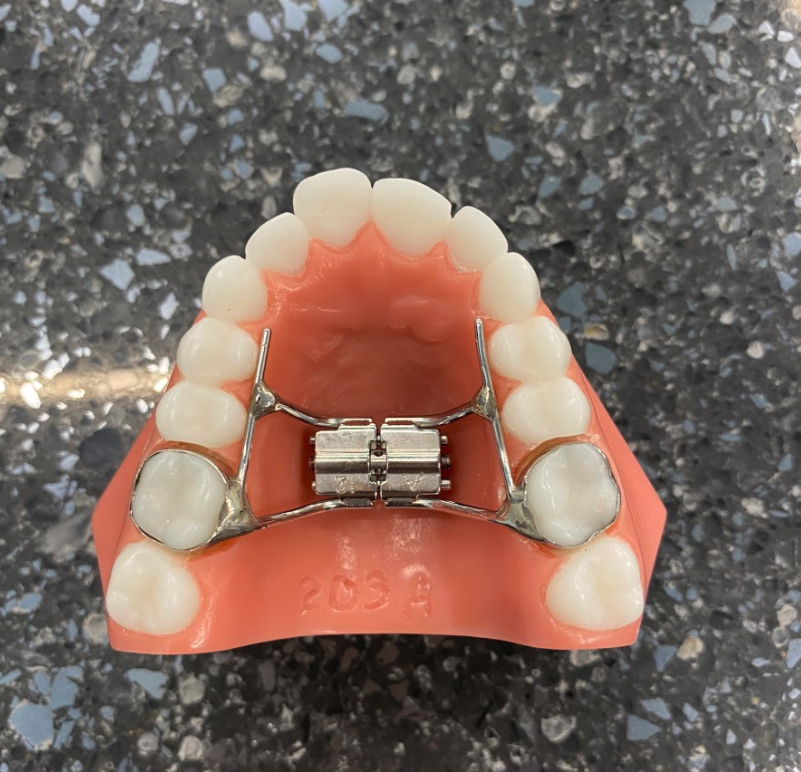 Space Maintainers
Space maintainers do exactly what they say: maintain space. These appliances are best used in younger patients that are showing signs of crowding as well as early loss of baby teeth. Used properly at the correct time, the will aid in holding space to facilitate the eruption of permanent.
Tongue Cribs
Tongue cribs are best used to correct bad habits such as nail biting or thumb sucking. Regularly biting your nails can cause your teeth to move out of place, while potentially causing teeth to break or enamel to chip. Thumbsucking after the age of 4 can negatively affect the growth pattern of your jaws, cause significant misalignment of teeth, and can affect speech and chewing function if left untreated. A tongue crib will make it more difficult and uncomfortable for you to put your fingers in your mouth, and therefore can help break your habit faster.